Level Headed Pomade
Level Headed Pomade is developed in Metro Detroit Michigan with the perfect balance of classic oil based pomade and the water soluble type. We are proud to support their mission to improve hair health as well as style. Their all natural men's hair pomade is constructed in small batches and crafted for all hair and skin types, whether you prefer a medium hold or a firm hold. The collective strength of ingredients will moisturize, fight dandruff, improve scalp circulation, slow hair loss, have the ability to grow thicker, stronger hair and wash out with incomparable ease. This is the future of hair pomade.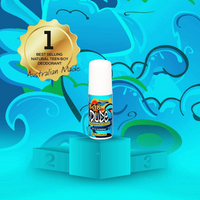 Natural skincare for your teenager!
808 Dude products are made with 100% natural & organic ingredients including Aloe Barbadensis (Aloe Vera), Manuka Honey & more! These products are free from Parabens and Sulfates.
If the idea of a natural skin care product line was going to be accepted by teen boys it had to be cool, right? The name dude came from a friend because let's face it all teens are dudes and 808 was added to make it standout from a familiar term. 808 is acutally the name of a particular hip drum machine the Roland TR 808. It is one of the most influential inventions in popular music and happens to be used by most music artists including Kayne West who has an album called: '808s and Heartbreak'.  Pretty cool reasons to add it to our name!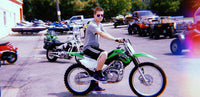 Testimonials by Moms
It works! 

We have tried all kinds of products looking for a face wash that would help clear up acne on our son's face. This has done a great job. He started to clear up a couple of days after the first use. We just bought a 2nd tube!! Look forward to trying other products from your product line!

Laura - Grateful Mom!!
Teenage son can't live without it!

My son absolutely loves the 808 Dude Face Wash for Teens. He believes it truly helps him remain zit free. A great product for teen boys!

Lynette
My son really likes this Shampoo.

The smell is a bit strong, but it is good at covering up his 13 year old boy stink, especially after hockey. He has longish, fine hair that tends to get greasy looking. This keeps it looking clean. I have tried a lot of natural shampoos and he likes this one the best and asked me to buy him more.

K.T.
Teenage son loves this!

My 14 yo had a couple of pimples flaring up and started using the wash in shower- completely cleared up his skin and no flare ups in past 3 months.
It smells fresh and only a very little amount is needed. Great product!

Heather - Excited Mom!